Solution LoRa clé en main fonctionnant sur batteries pendant 10 ans
La technologie radio LoRa permet aux capteurs de communiquer dans la bande ISM libre sur de distances de 200 m à 20 km, ce qui convient aux faibles débits de données.

La carte clé en main compatible STM32L4 peut être utilisée immédiatement. Le logiciel de protocole radio RadioShuttle inclus permet la communication de nœud à nœud sans routeurs et serveurs supplémentaires. La carte Turtle LoRa de HelTec Automation peut fonctionner pendant 10 ans avec des piles AAA (standard ou rechargeables NiMH) à l'aide du logiciel de protocole sans fil LoRa « RadioShuttle », mais peut également fonctionner avec une alimentation externe. Un capteur de température et d'humidité en option peut être branché ou utilisé à l'extérieur.

La solution radio LoRa révolutionnaire est idéale pour de nombreuses applications industrielles et IoT.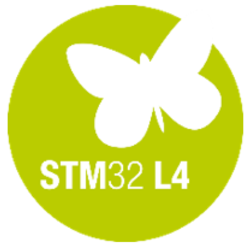 Optimisé en énergie avec un MCU STM32L432 de faible puissance
Grâce à sa conception matérielle de carte Turtle optimisée en énergie, combinée à un processeur STM32L432 de faible puissance de STMicroelectronics, la solution Turtle LoRa est parfaitement adaptée au fonctionnement sur batterie. La carte peut être connectée à un ordinateur Windows, Linux ou Mac via un port USB pour la programmation et l'enregistrement des données.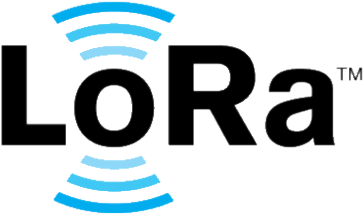 Radio LoRa intégrée
La radio LoRa est spécifié pour une puissance d'émission constante maximale de +20 dBm ou 100 mW, alors que dans l'UE, nous ne sommes pas autorisés à dépasser une puissance d'émission effective de +14 dBm. Le Link Budget (bilan de liaison) réalisable, qui représente approximativement la qualité de l'ensemble de la liaison radio avec toutes les pertes et gains, est donné par le fabricant à 168 dB. La radio LoRa est basée sur la puce Semtech SX1276.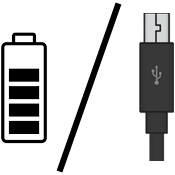 Alimentation électrique flexible
La tension de functionnement de la carte Turtle peut être fournie par deux piles AAA. Pour ce faire, un compartiment à piles pour les cellules AAA (piles ou piles rechargeables NiMH) est installé de façon permanente à l'arrière de la carte. Ceci est particulièrement économique en énergie et garantit une longue durée de vie de la batterie jusqu'à 10 ans, indépendant du réseau d'alimentation.
Alternativement, la carte peut également être complètement alimentée via une connexion micro-USB. Pour l'alimentation externe par batterie, un port micro-USB est disponible, ou une tension d'alimentation externe (3,4-5 volts) peut être connectée à la broche VIN. The choice of power supply, battery or USB/external, is automatic, with external supply always having priority. If the USB/external power supply fails, the system automatically switches to battery or rechargeable battery.
Concept E/S
Les deux rangées d'en-têtes d'extension sur la carte Turtle sont connectées aux signaux du MCU STM32, de l'alimentation VDD et de l'alimentation commutable par logiciel (VEXT). Différentes broches sont déjà préréglées en interne par le système et peuvent être utilisés en partie aussi pour des applications propres. Pour plus de détails, voir le fichier « PinMap.h » et le schéma de connexion ci-dessous. Il y a toujours suffisamment de connexions digitales, analogiques, série, SPI, I²C et d'alimentation disponibles pour les nœuds de capteurs habituels.
Sur le côté gauche de la carte – l'antenne pointe vers la droite – se trouvent les boutons « Reset » et « User »
Deux LEDs (verte et rouge) sont situées à côté du connecteur USB.
In RadioShuttle LoRa radio operation, the green LED lights up when transmitting and the red LED when receiving radio data. In addition, the red LED shortly flashes every 2 seconds in order to indicate that the board is active. If necessary, the IO lines of the LEDs can be used in parallel. A debugger interface (2 x 4 pins) is provided for STLink compatible remote debugging.

Professional software development (Arm Mbed IDE)
A turnkey and very easy-to-use online IDE allows everyone to get started quickly developing IoT solutions. Be it a beginner or a professional multi-user collaborative development team, the Mbed IDE can handle this easily. Within a minute, the Turtle peer-to-peer LoRa wireless protocol RadioTest demo software gets loaded, compiles, downloads and works.
RTC clock
The MCU has an integrated RTC clock which provides a proper time as long as the board is powered. The RTC continues in lowest power mode ("deepsleep"). The RTC can wake up the MCU when needed.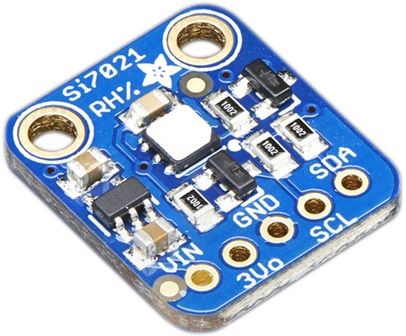 Temperature and humidity sensor (optional)
The optional sensor draws very little current (< 1 µA) in idle mode and allows a regular precise measurement of temperature and humidity. In order to use the sensor as flexibly as possible according to the requirements, it can be plugged onto the debugger pin header (included in shipping, must be soldered onto the board). Alternatively, the sensor can also be positioned externally with a cable. The software for reading out the sensor is integrated in the RadioShuttle software. Just connect it and you're done!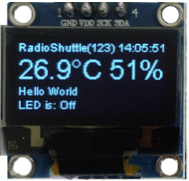 OLED display (optional)
An optional OLED display is available, which can be connected to the I²C pin header. See Operating the ECO Power board with an OLED display.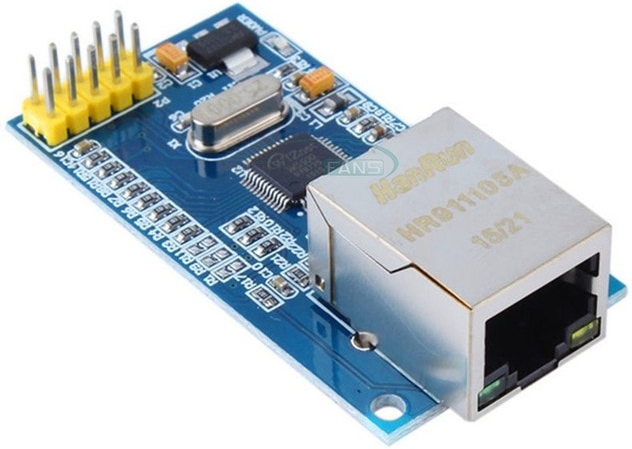 Ethernet module (optional)
An optional W5500 Ethernet module brings a 10/100 Ethernet port with TCP/IP networking to the board. Network software drivers with samples are included in the RadioShuttle software for the Turtle board.
Energy management
We have designed the board to be as energy efficient as possible to achieve a long battery life. This includes the use of high-impedance blocking MOSFETs for the power supply and switching functions as well as an overall low-current circuit design.
The RadioShuttle software supplied with the Turtle board is adapted to this hardware. Through various energy-saving algorithms ranging from packet size optimization and automatic reduction of transmission power in good transmission conditions to the use of the "sleep" and "deepsleep" functions of the MCU, they are an essential component of sophisticated energy management.
By using the RadioShuttle example software with integrated power saving function, this LoRa solution makes it easy for everyone to set up battery-powered wireless solutions.

RadioShuttle MQTT gateway
The RadioShuttle software contains an MQTT gateway which establishes a connection between the RadioShuttle station, with the connected node(s), and an MQTT server. This enables bidirectional message exchange between MQTT and LoRa.
RadioShuttle gateway description …
MQTT Push Client app
MQTT topics defined in the MQTT Push Client app are monitored by the RadioShuttle MQTT push server. When they become active, they are immediately forwarded to the app, where the message is displayed together with an optional audio signal as a push notification.
MQTT Push Client (app) description …

Scope of delivery
Listing of the individual parts included in the ECO Power delivery (per board):
Turtle board with LoRa
SMA antenna
Pin header (2×14) for extensions (pre soldered)
Pin header (2×4) for debugger
For the first commissioning it is sufficient just to connect the SMA antenna. The rest is optional and is described in the Turtle documentation. A micro-USB connection cable is not included and must be purchased separately.
Continue with Commissioning