RadioShuttle is a peer-to-peer LoRa wireless protocol software – efficient, fast, and secure. By far the best solution!
More information on the protocol can be obtained here.
A turnkey Arduino solution can be found here.
ECO Power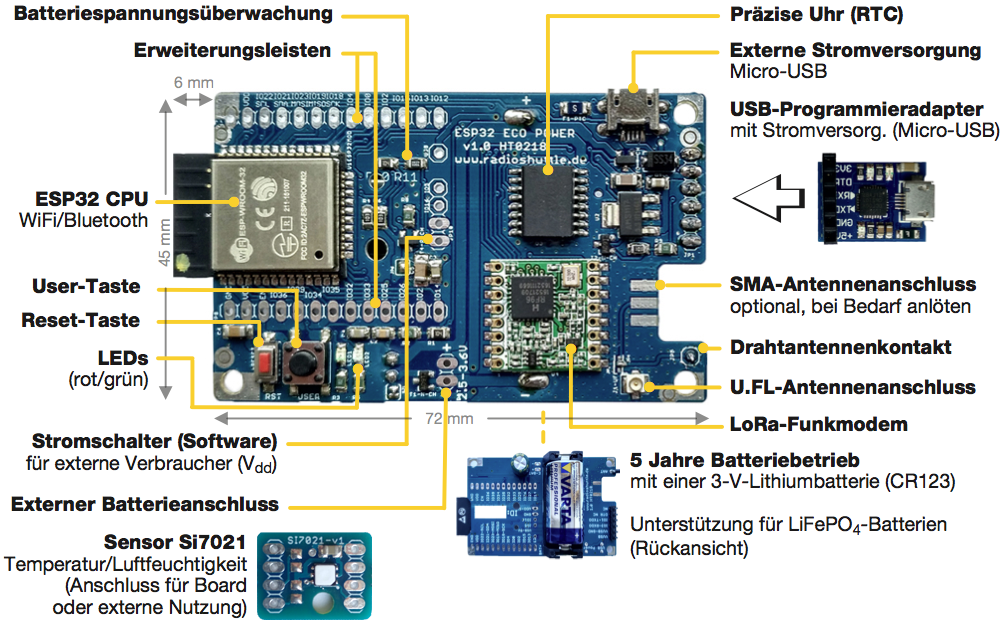 The ECO Power board is available on eBay:
Purchase now on eBay
LongRa
Due to great demand, the ESP32 ECO Power boards are currently not available! The production of new boards is in progress.