RadioShuttle is a peer-to-peer LoRa wireless protocol software – efficient, fast, and secure. By far the best solution!
More information on the protocol can be obtained here.
A turnkey Arduino solution can be found here.
Eagle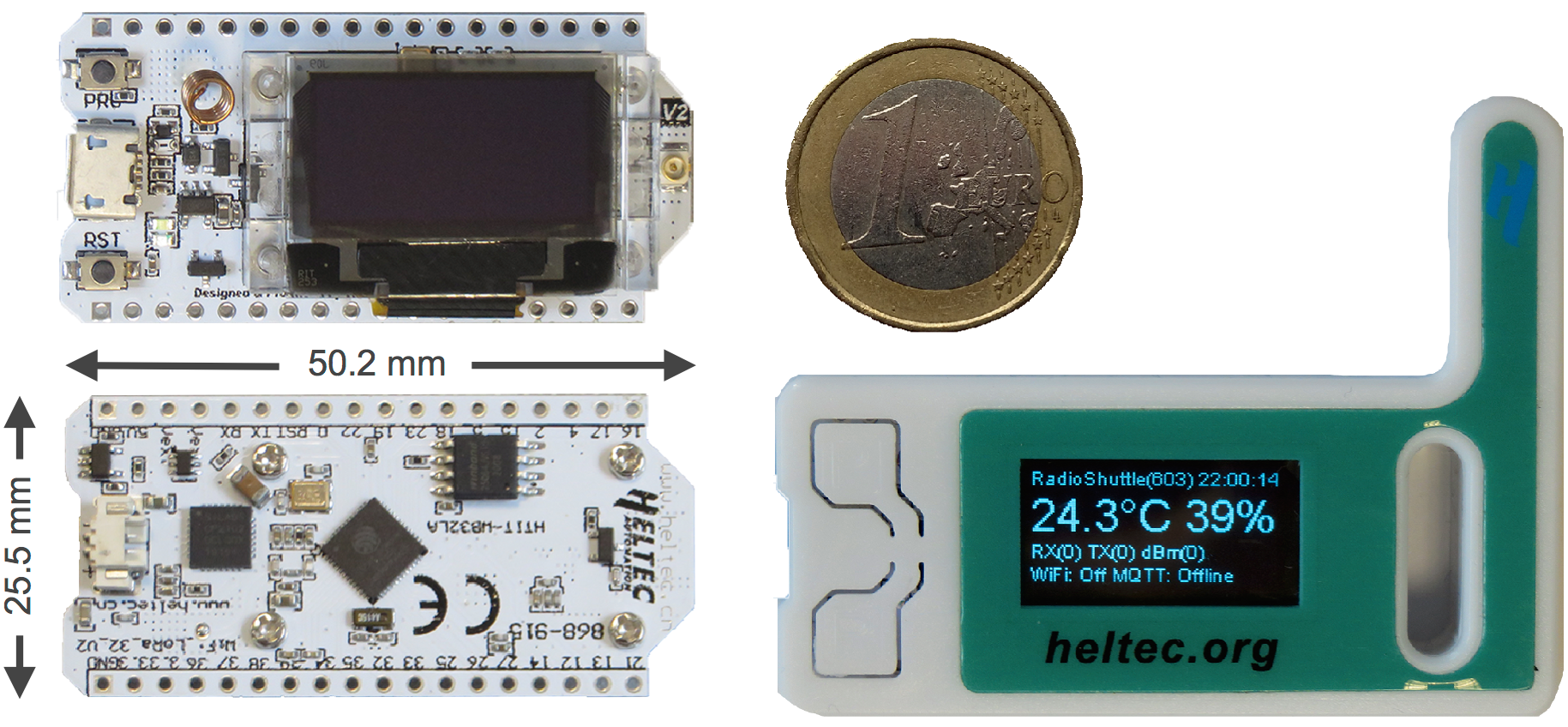 The Eagle board is available in our online shop:
Online Shop
Turtle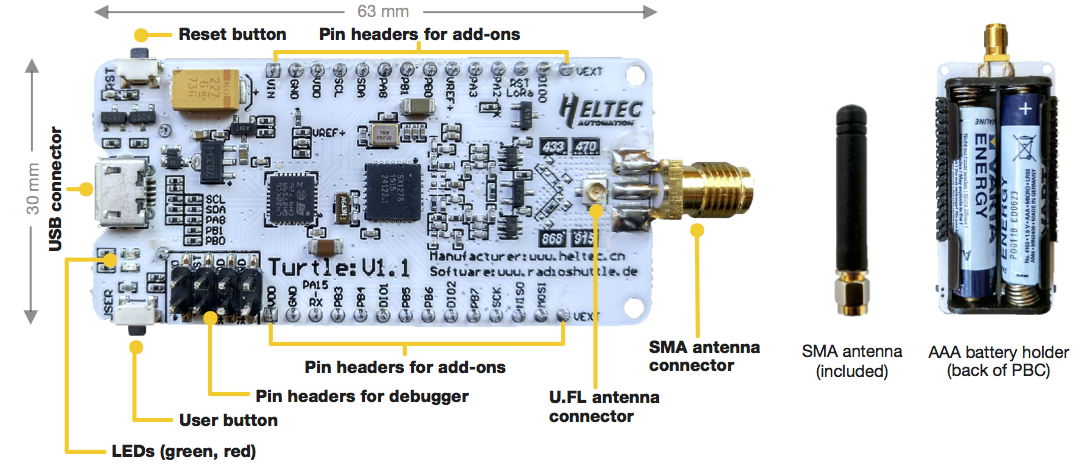 The Turtle board is available on eBay and in our online shop:
Online Shop
ECO Power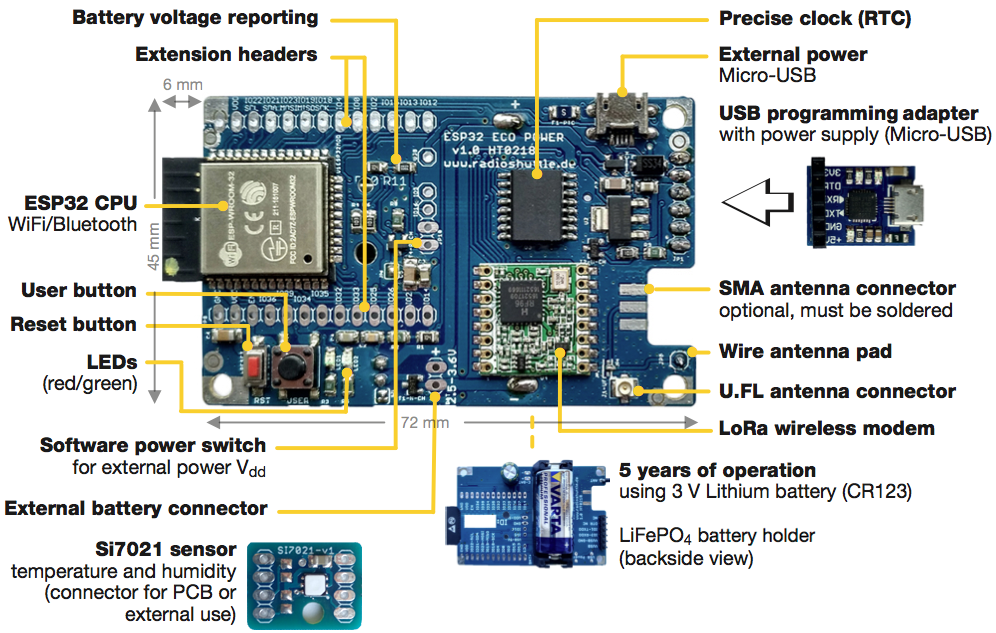 Due to great demand, the ESP32 ECO Power boards are currently not available! The production of new boards is in progress.
LongRa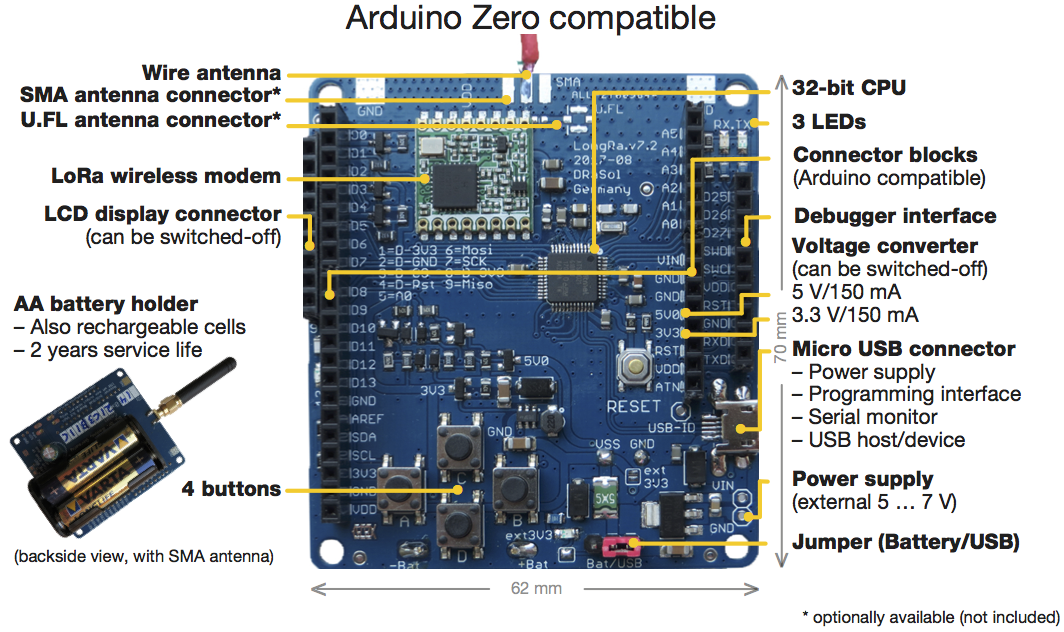 The LongRa boards are currently sold out!