Production of the ECO Power boards for the first users and the exhibition at Maker Faire Hannover
The component list is exported from the "Eagle" PCB program, and compared with the component database, and then transferred to the machine using special software developed by the owner of the placement machine. Equipping the PCBs utilizing the machine is precise and fast.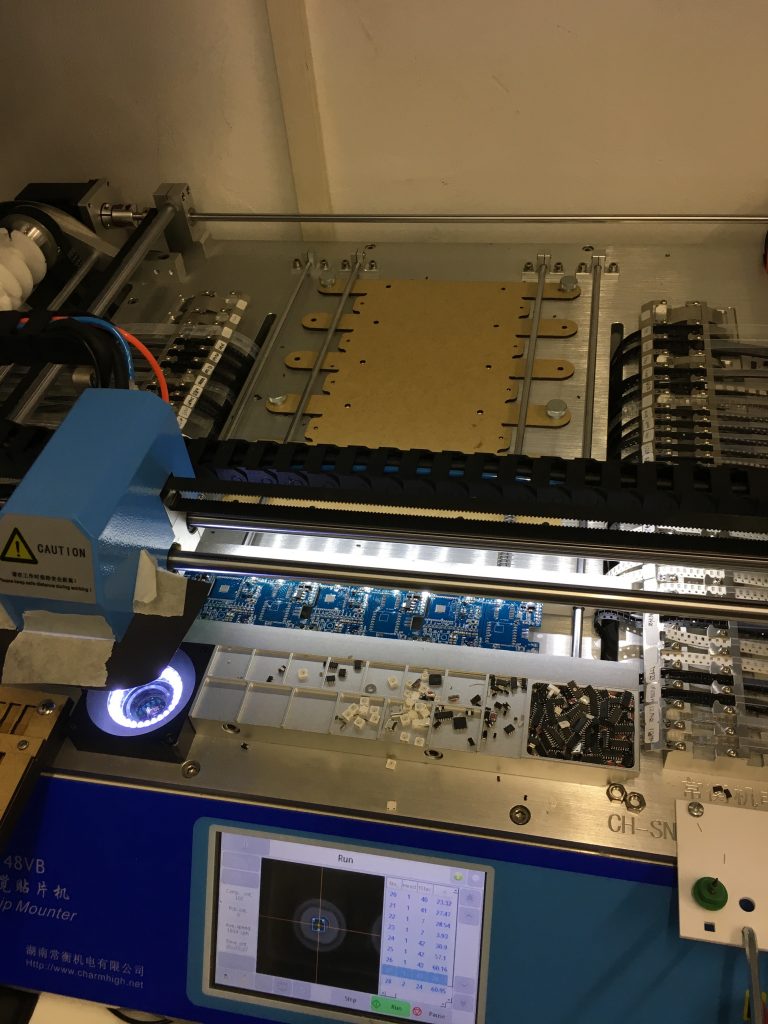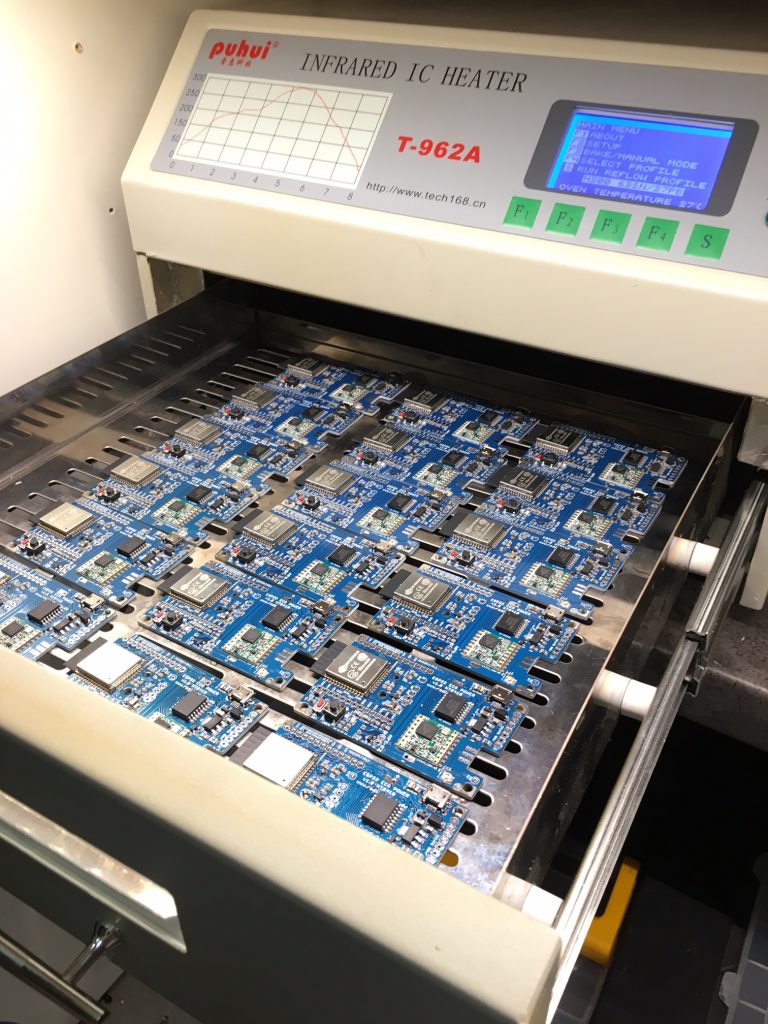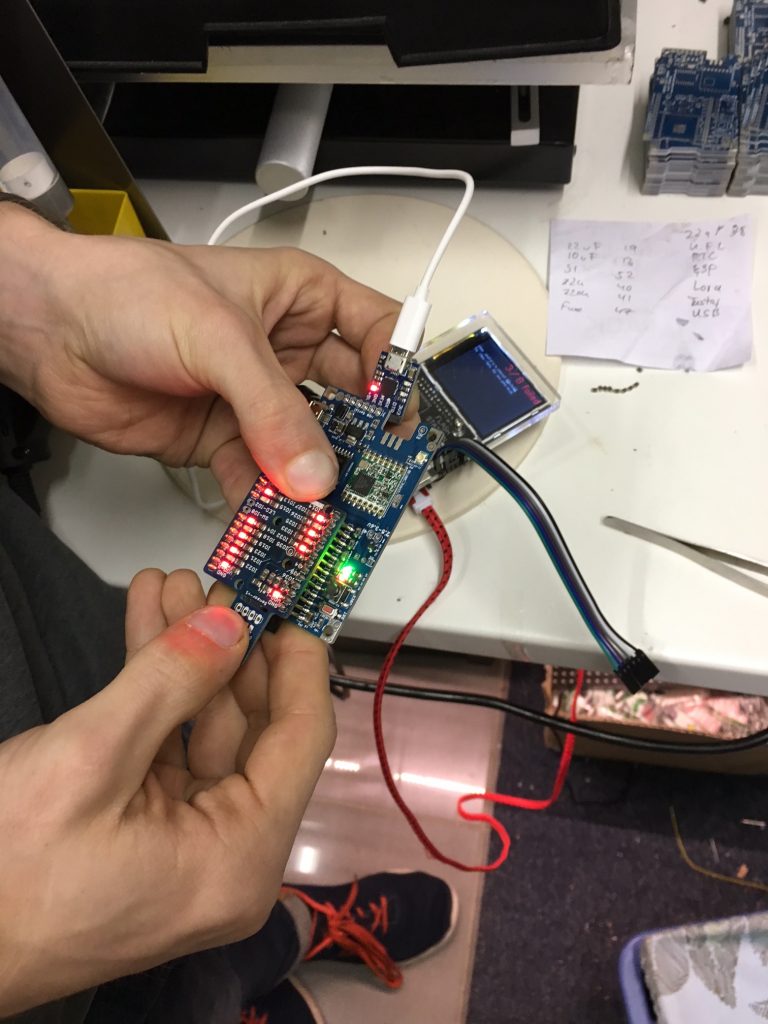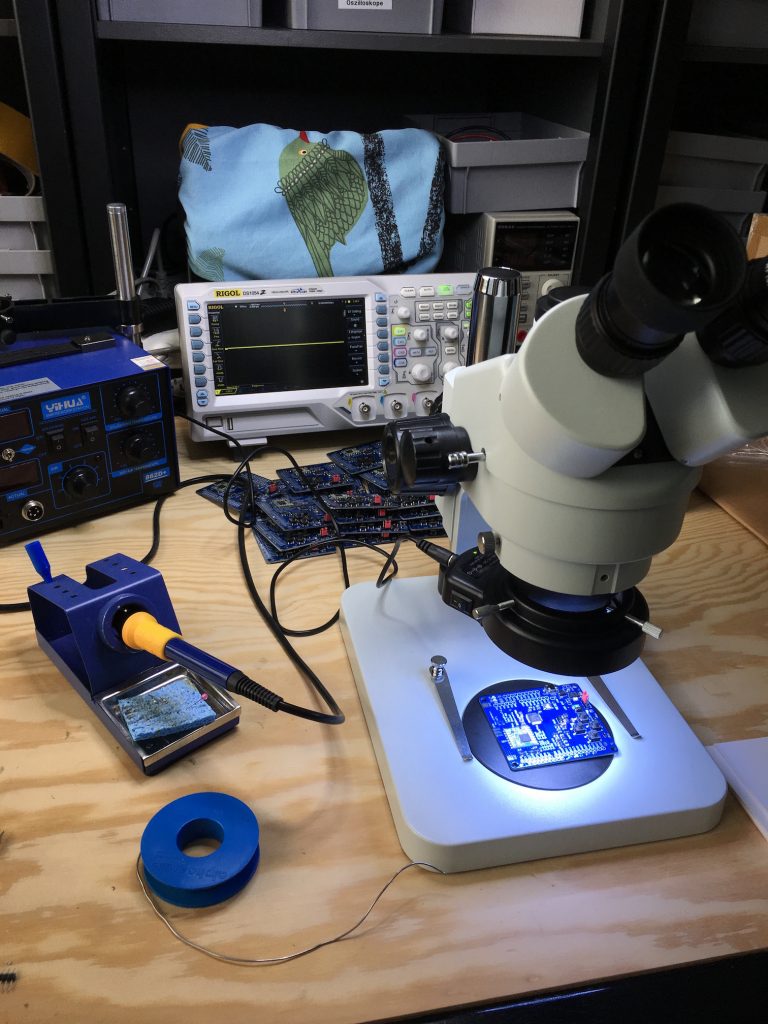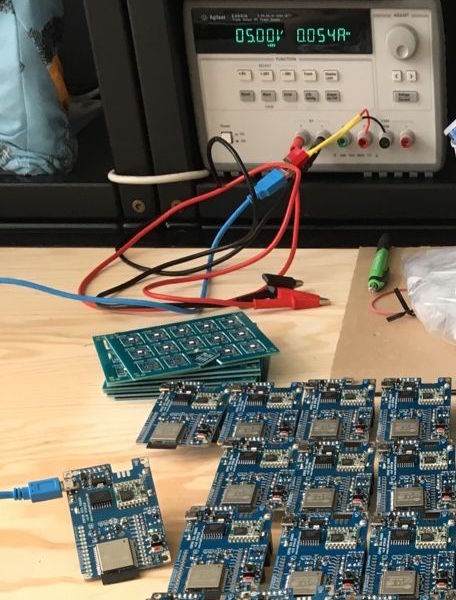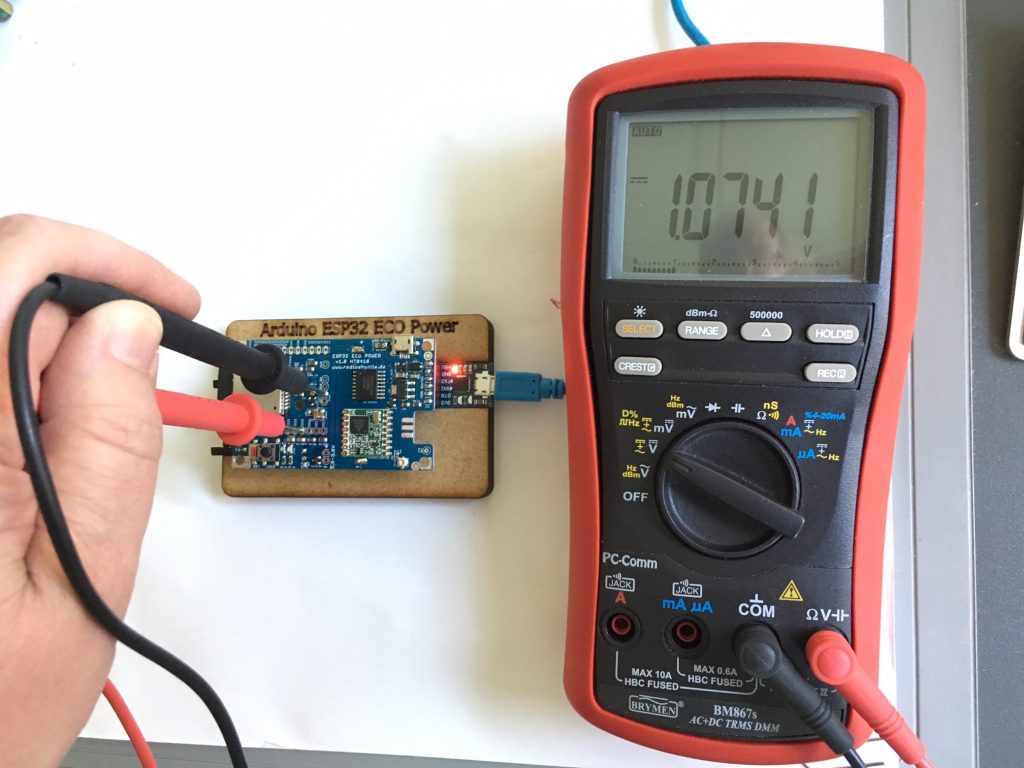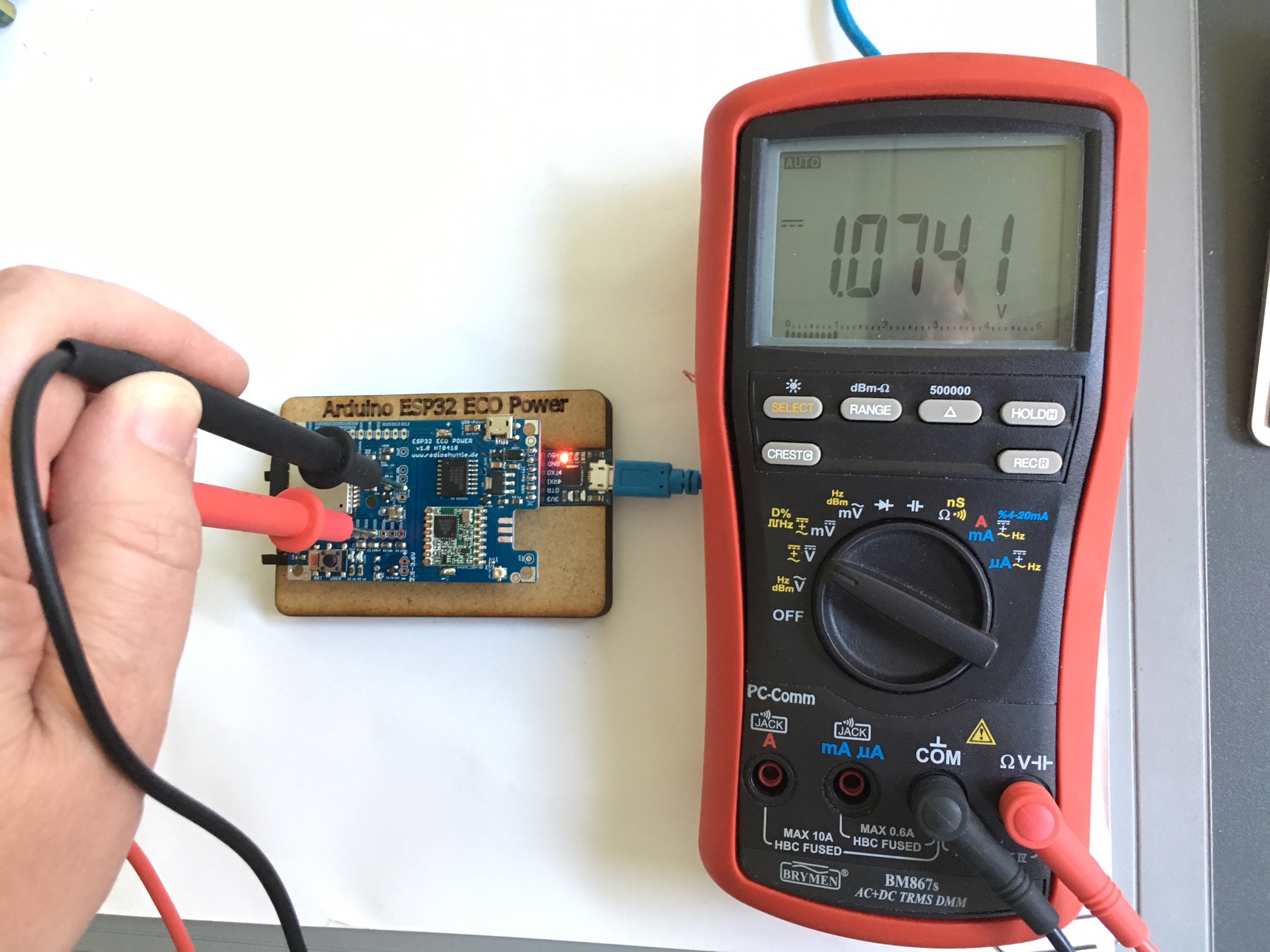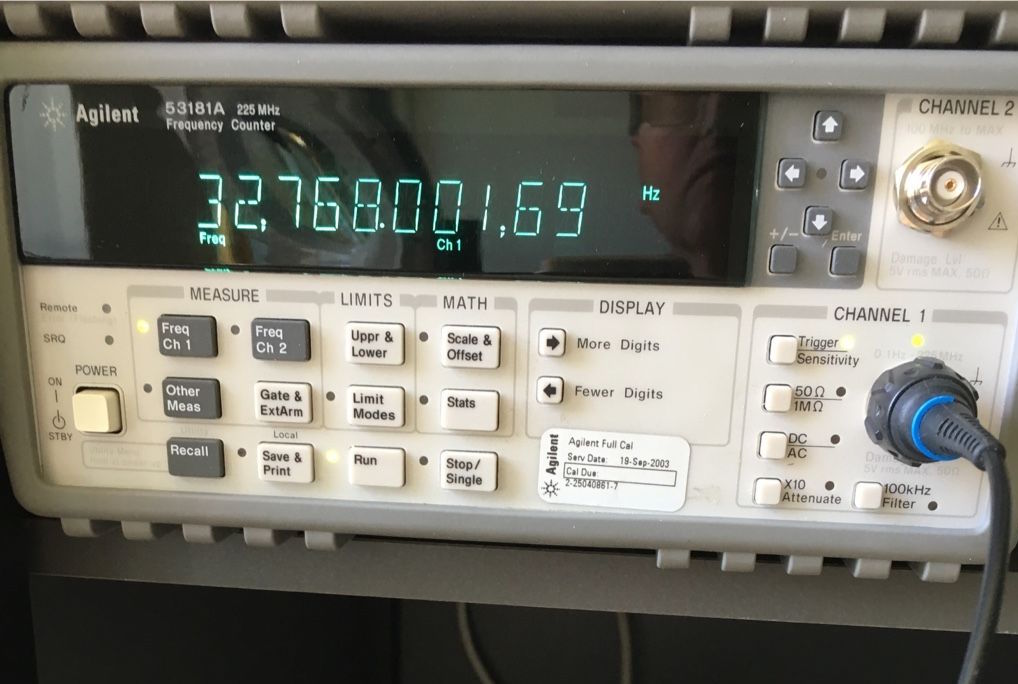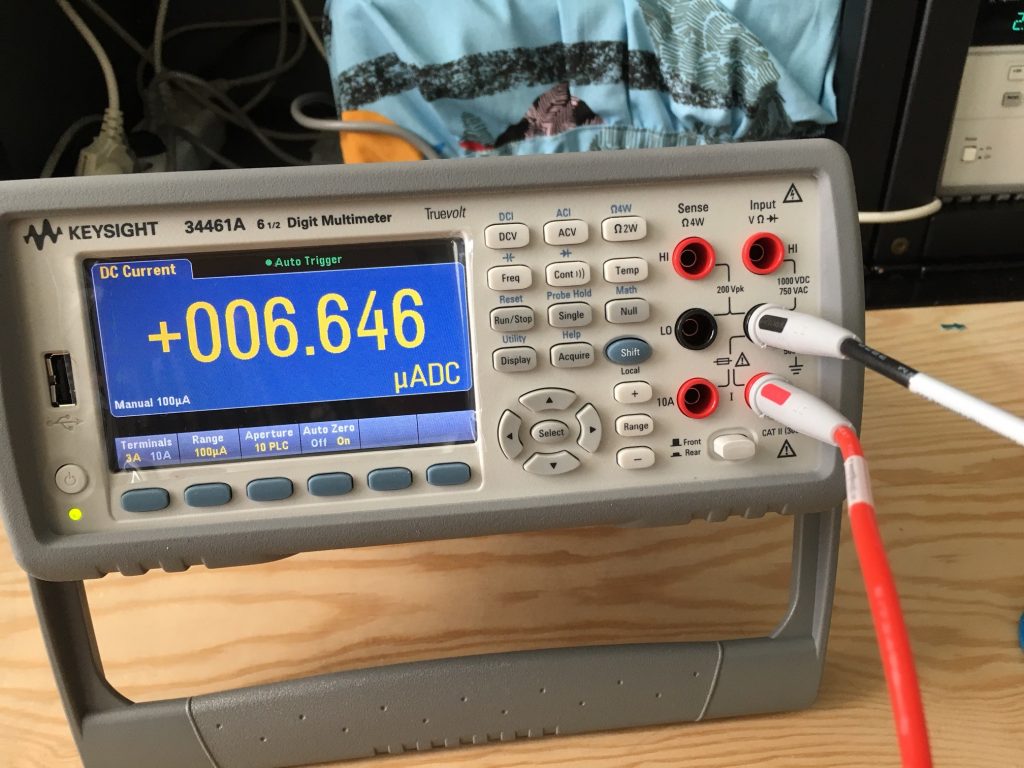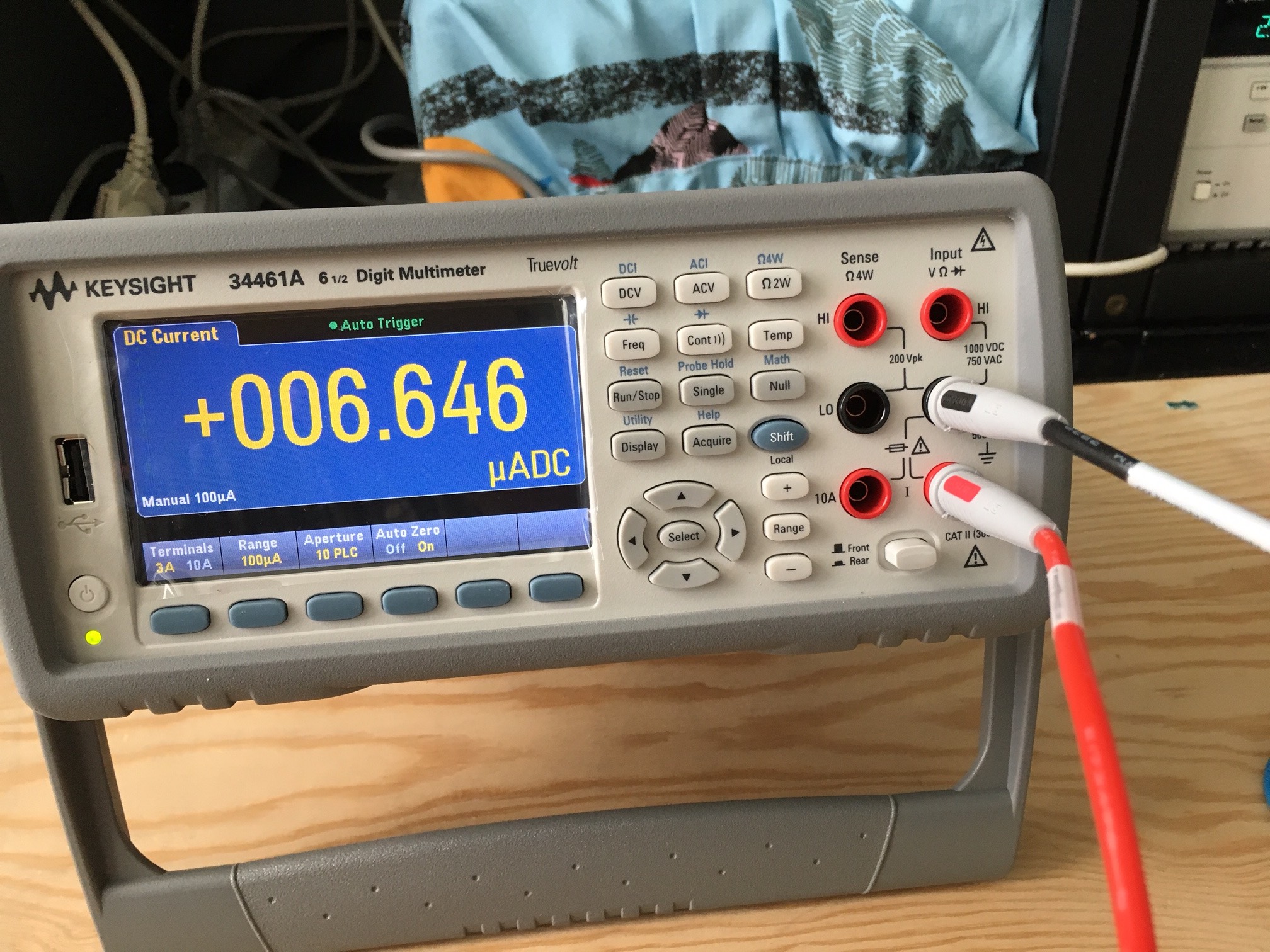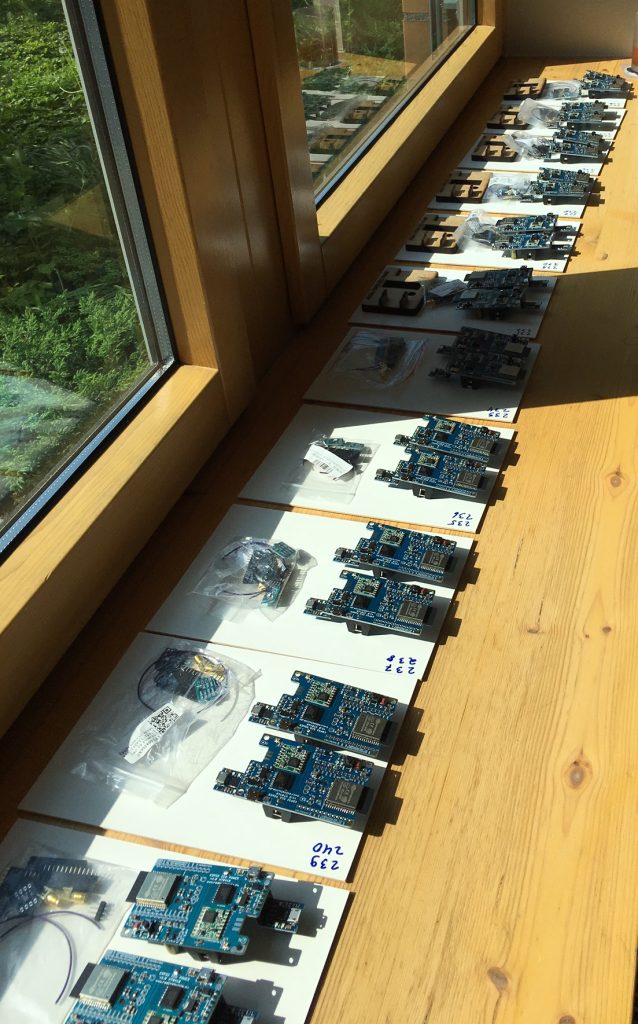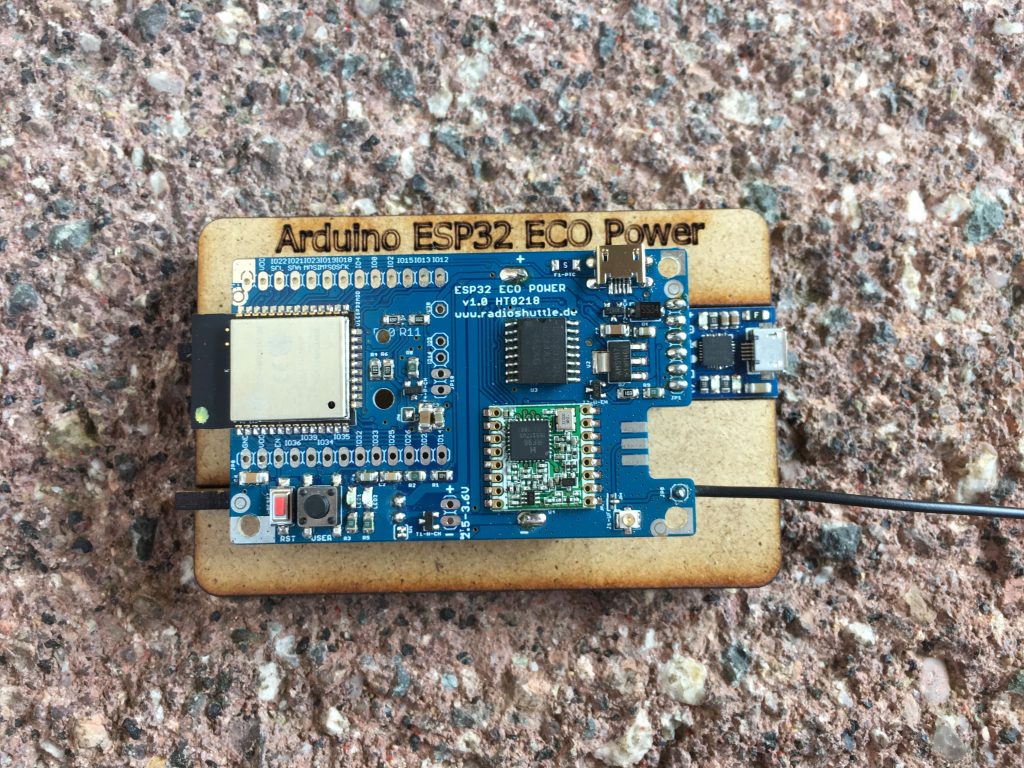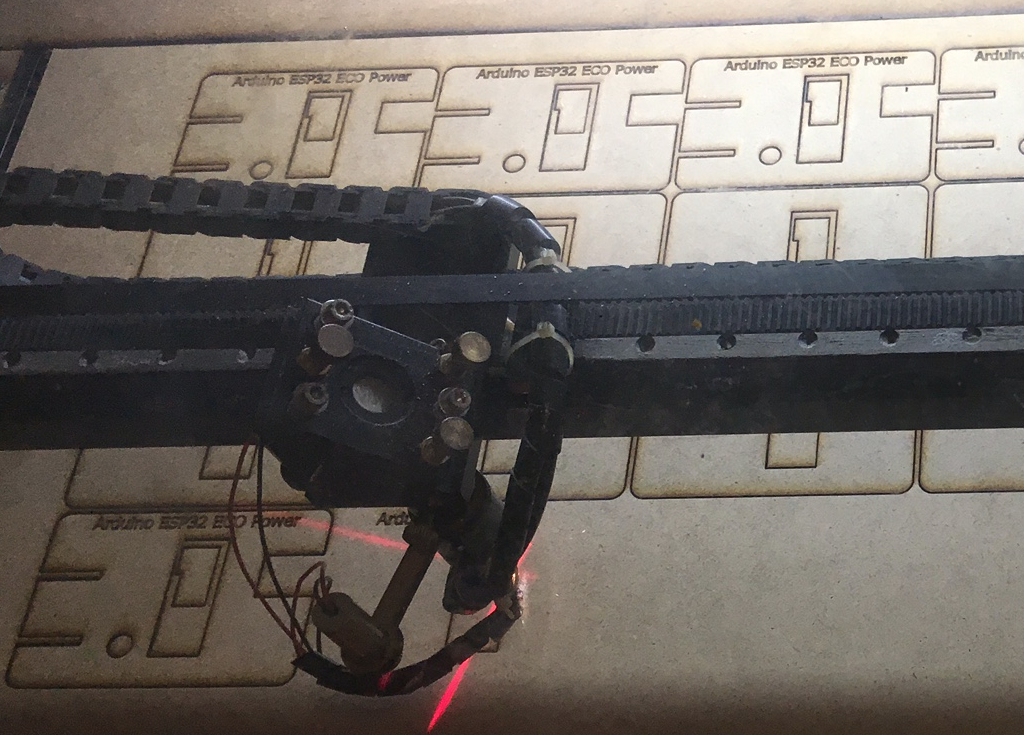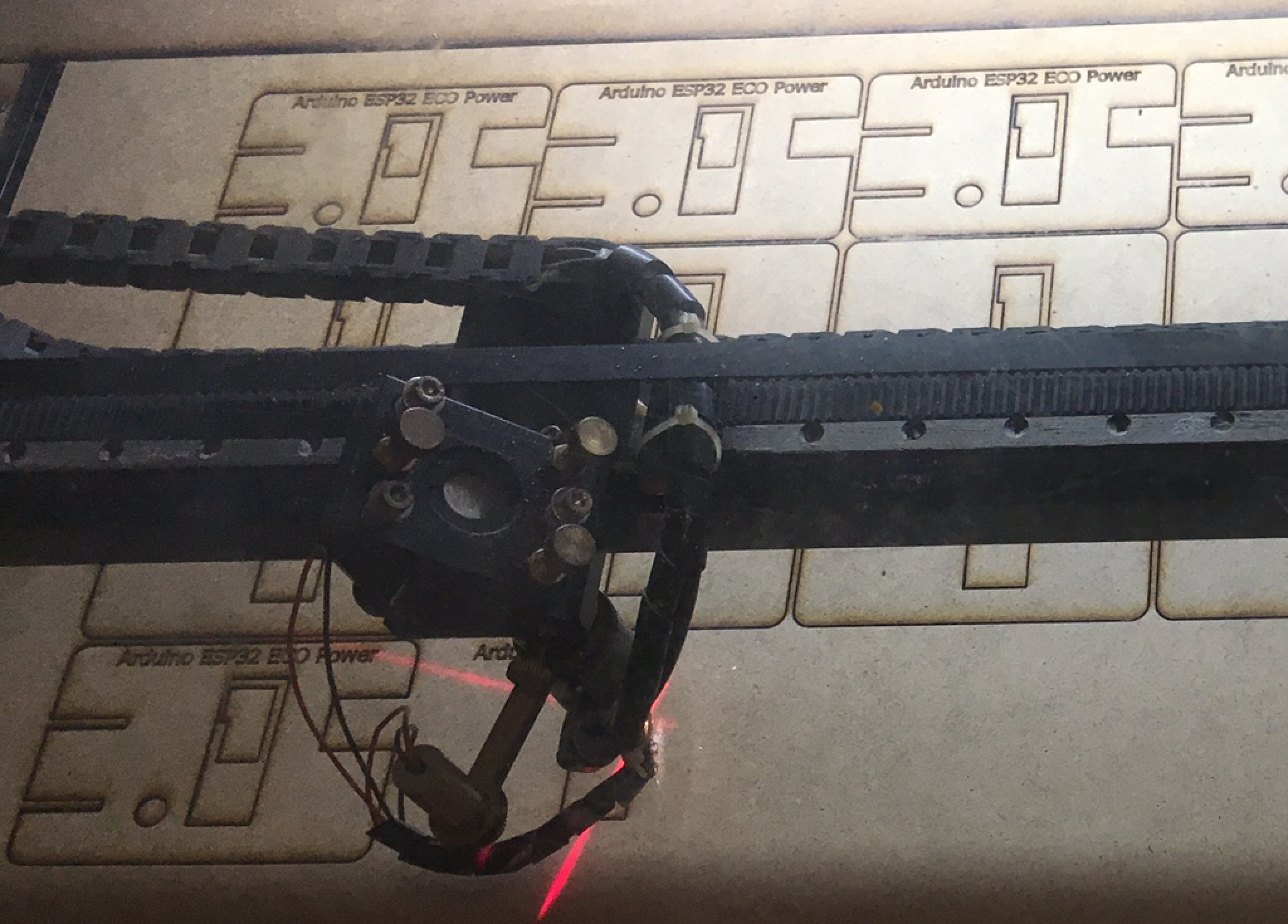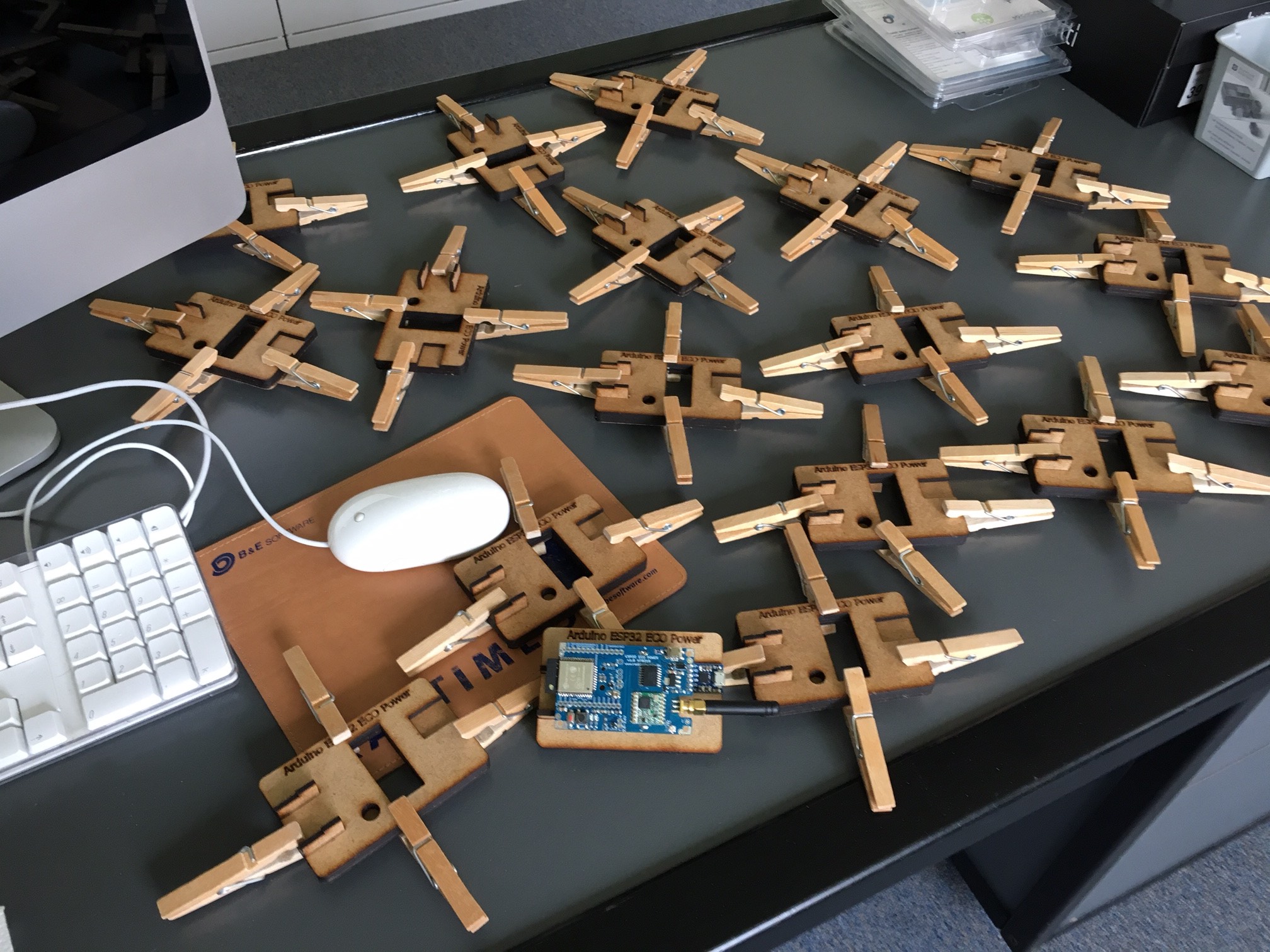 Not to forget: the complete hardware and software development as well as the production is "Made in Germany" (Hannover). The RadioShuttle Arduino boards (LongRa and ECO Power) were developed at Arduino Hannover, in the LoRa group. We wish you lots of success with the ESP32 ECO Power with LoRa board.